An energetic group of volunteers turned up at the Mt Mawson Ski Field today for a good workout moving treated pine timber across to Uni Ski Tow for snow fence repairs. It was a beautiful day on the mountain, and excellent progress was made.

The first big task was carrying the timber uphill and everyone got in and played their part. A big thanks to Matthew Davis, Liv Deconinck, Harrison Stevens, Karen Davis, Rod Stolorz, Annette Levis, Anthony Vietz, Peter Davis and George Brettingham-Moore for their efforts to get the timber on site.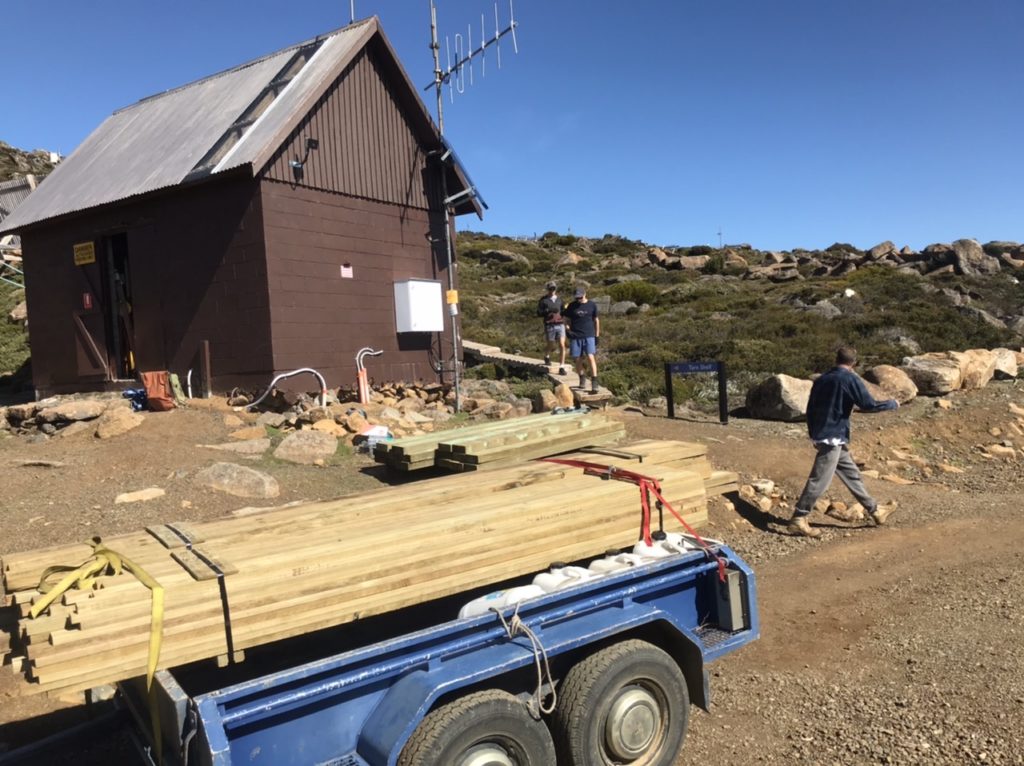 Tim Metcalfe also put in a full day, including a trip to Rodway with George to free up the counterweight winch.
After a few hours exercise carrying timber we were all glad to take a break for lunch at the new Mt Mawson Day Shelter, prior to getting on with construction. The group split into two teams – one focussed on demolishing the old fence panels, with another working on building tripods and frames for the replacement snow fences. It was late in the day before the volunteers finally headed down the mountain, having built two frames and done the preparation for another productive day tomorrow.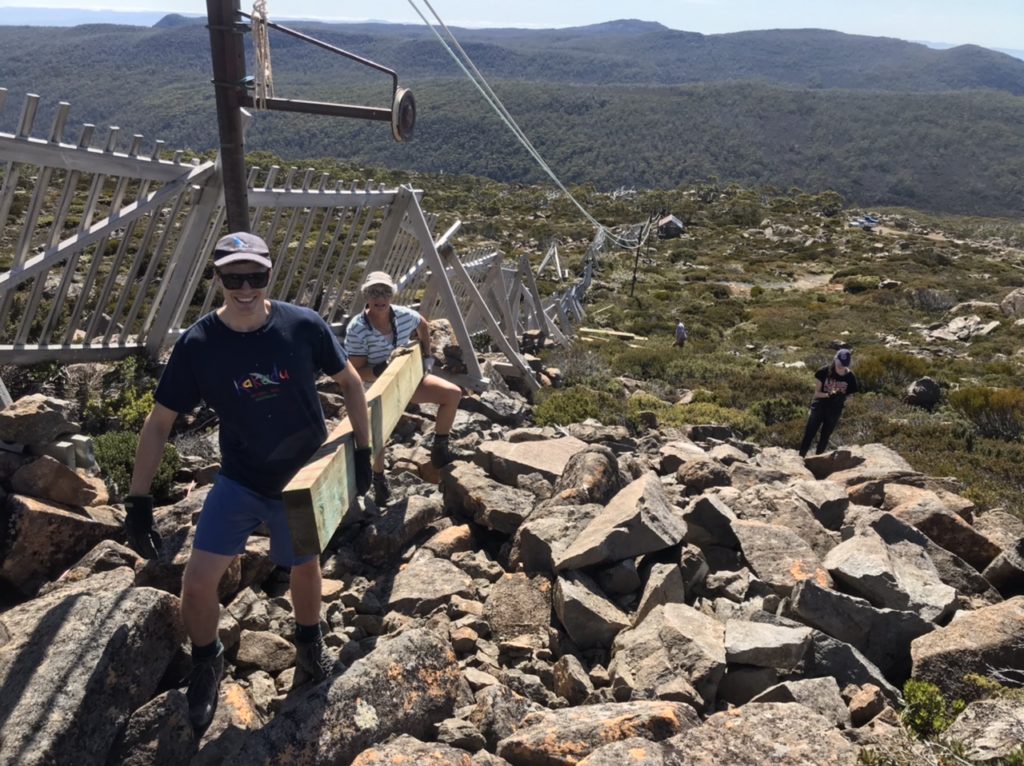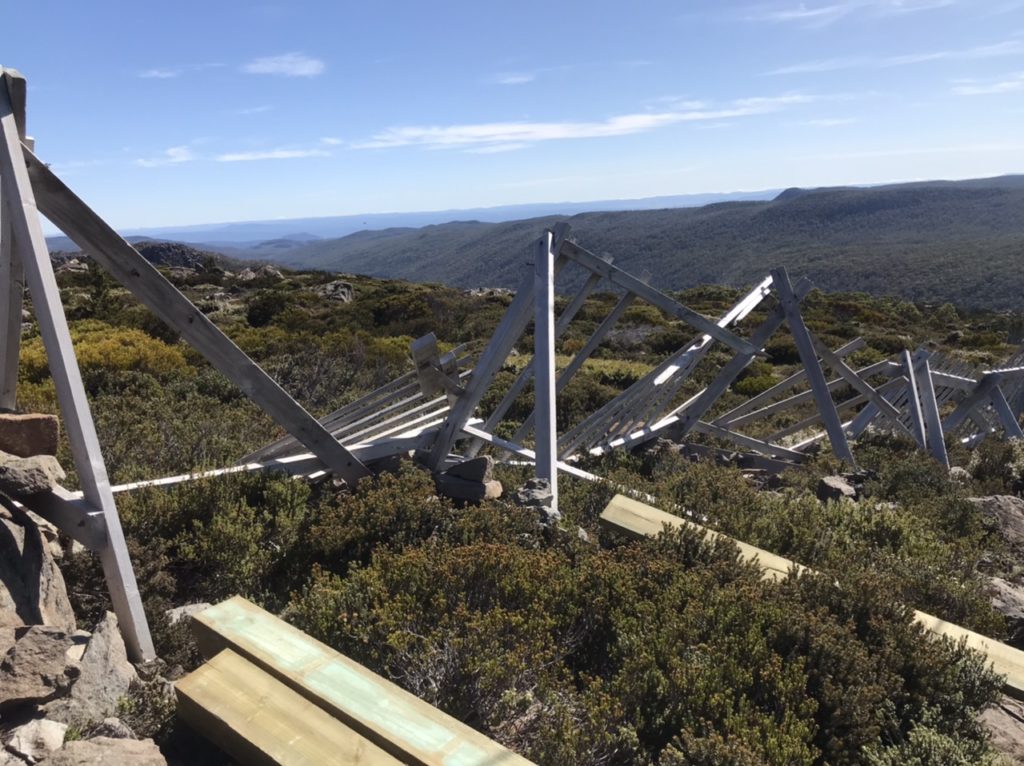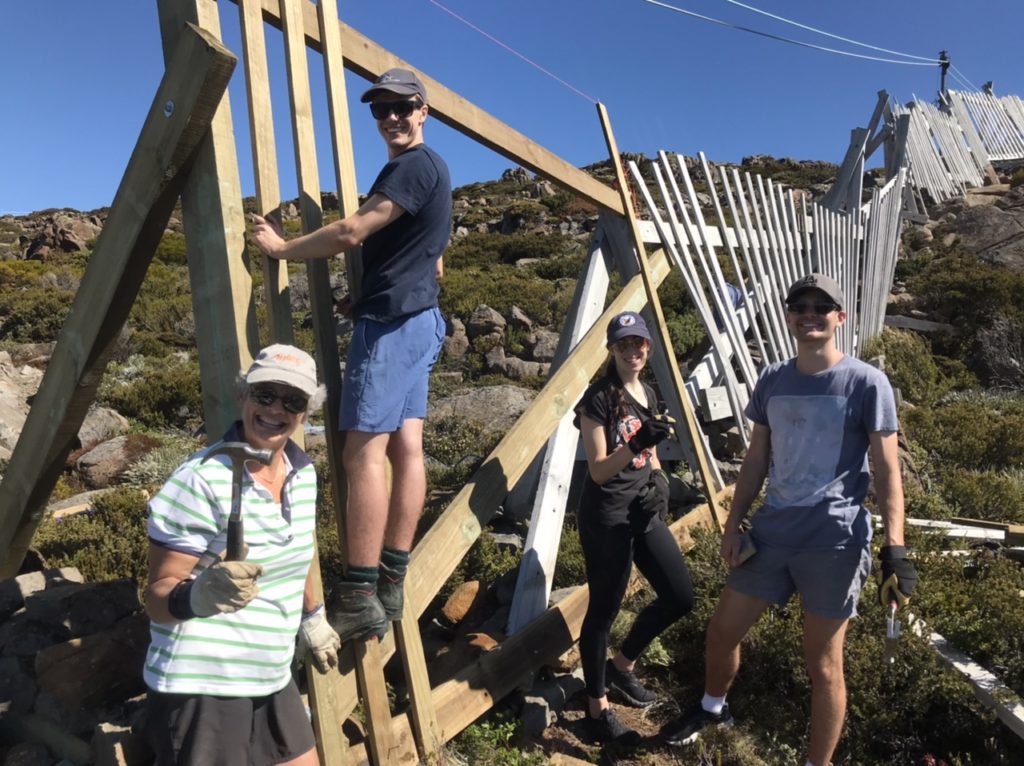 The STSA working bee continues tomorrow, with a focus on constructing several bays of new snow fences, plus some temporary repairs where we don't have sufficient new timber. Extra helpers are always welcome, so come up and get involved with the Mt Mawson Ski Field. Liz Koolhof will be at the Lake Dobson gate at 10:00 am to welcome you.