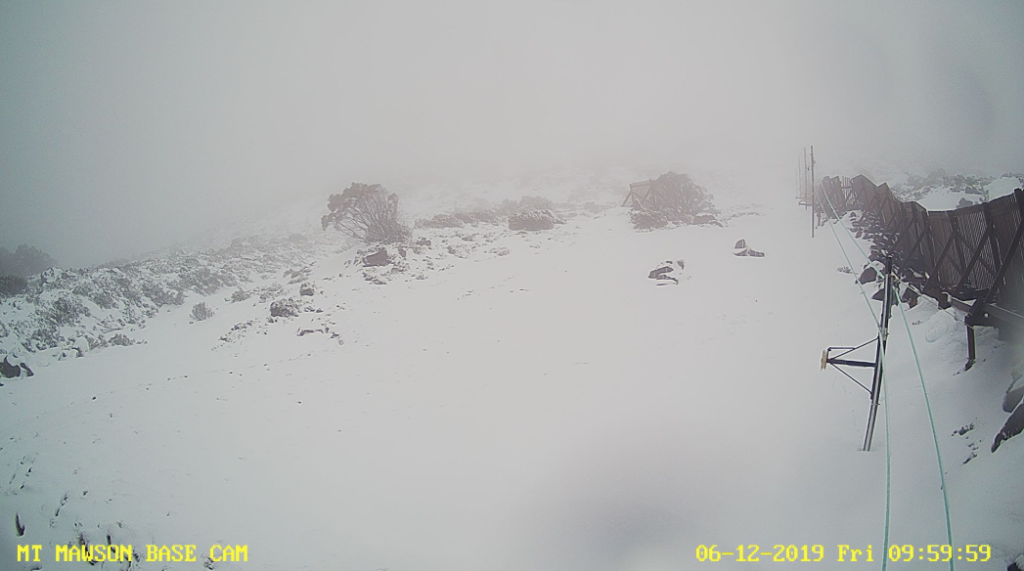 Last week we wrote "Now that the snow has melted it is time to turn our attention to the list of tasks needed to get the Mt Mawson Ski Field ready for the next winter ski season. " Well that was a bit premature wasn't it? While large parts of NSW and Qld are affected by bushfires (and even Swansea on Tasmania's East Coast) we have had snowfalls at Mt Mawson in the Mt Field National Park on most days this past week. Whilst this has made the skifield look very attractive it is not conducive to getting vehicles and materials up onto the mountain for our first summer working bee. The weather forecast is quite favourable for Sunday, but unfortunately the access is not.
As a result a decision has been made to postpone this Sunday's working bee to SATURDAY 14th DECEMBER.
A big thanks to all those volunteers who were planning to come up this weekend, and we hope that you will be able to come and assist the STSA volunteers next Saturday 14th instead. As always there will be someone at the gate at the Lake Dobson Carpark to meet you at 10:00 am.