Finally the snow and weather cleared enough for the first STSA summer Working Bee to get underway on Saturday 14th December. It was a beautiful day up on the mountain, with large numbers of tourists out enjoying the mountain scenery. Many were using the new Public Day Shelter as the destination for their walk, and were very interested to see the ski field and the volunteers at work. Visitors from as far away as Switzerland stopped to chat!
A good turnout of volunteers enabled a number of teams to be established to focus on different tasks.
The first big task was carrying heavy timber up the hill to where new snow fence panels were to be constructed – always a good workout!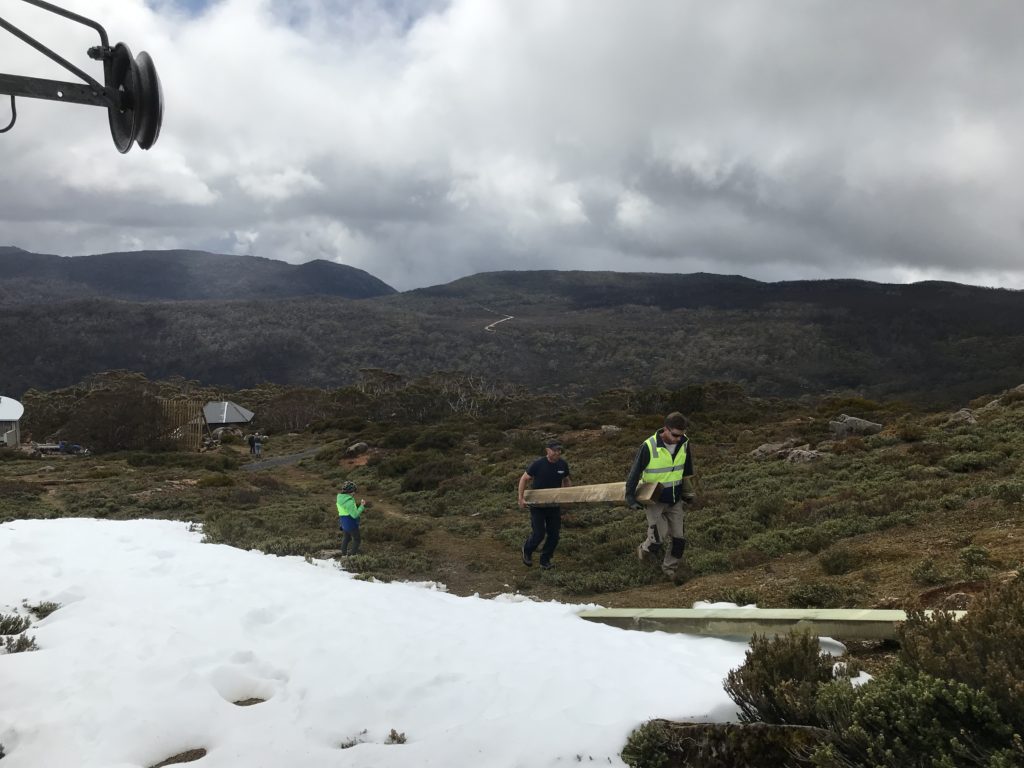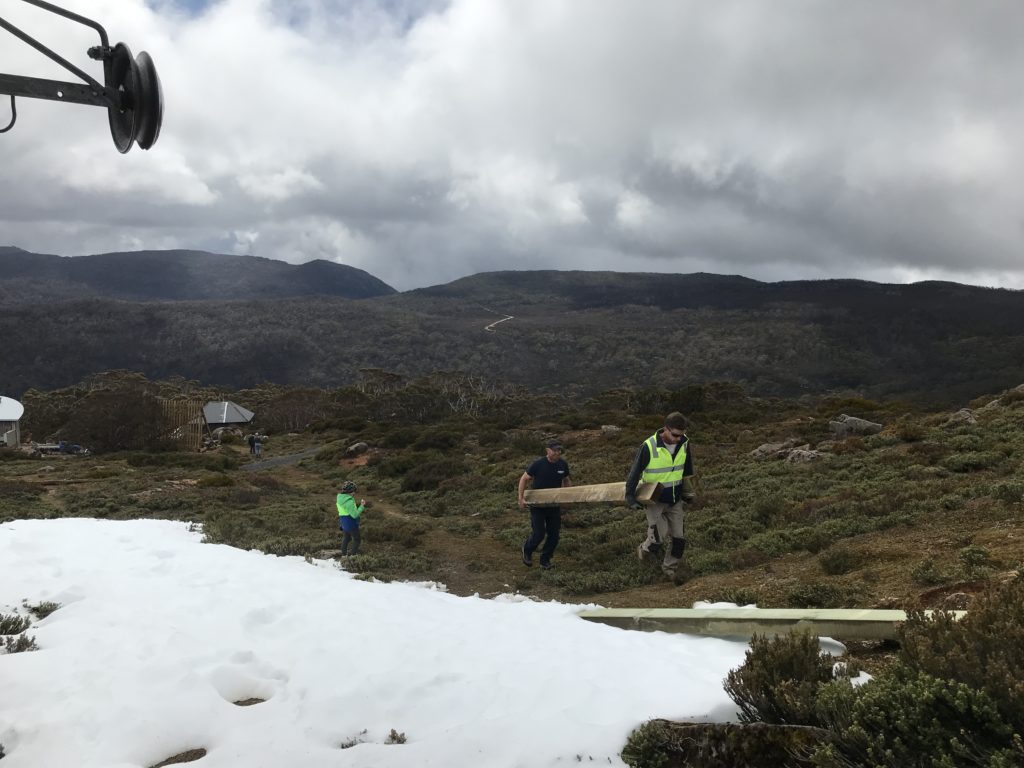 Perry Cunningham and Rod Stolorz then took a walk out to Rodway with a wheelbarrow containing two new (and heavy) batteries for the Rodway tow. It was great to get the call from them that they successfully got the Rodway tow started and ready to go!
Anthony Vietz, Craig Larsson, Annette Levis and Peter and Karen Davis focussed on completing the necessary snow fence at Pole 6 on the Mawson run. Three panels were installed last season and helped to retain snow in that area of the slope, but it was decided a further two panels would provide better snow coverage of the bare section that appears in the middle of the slope at the beginning and end of the season.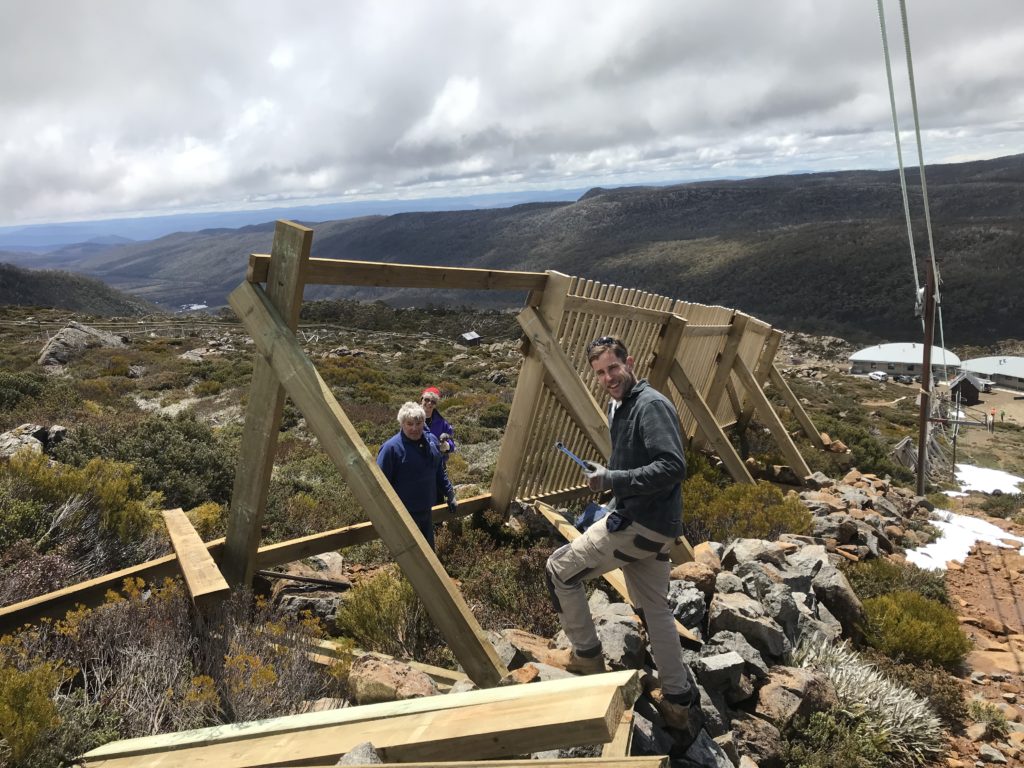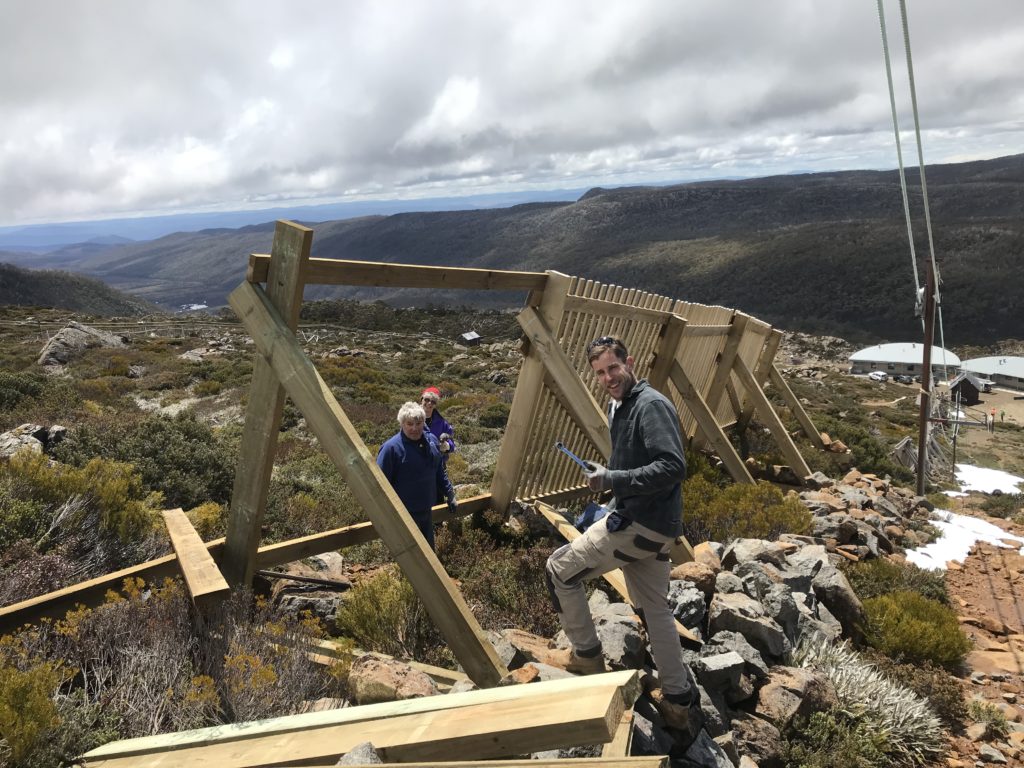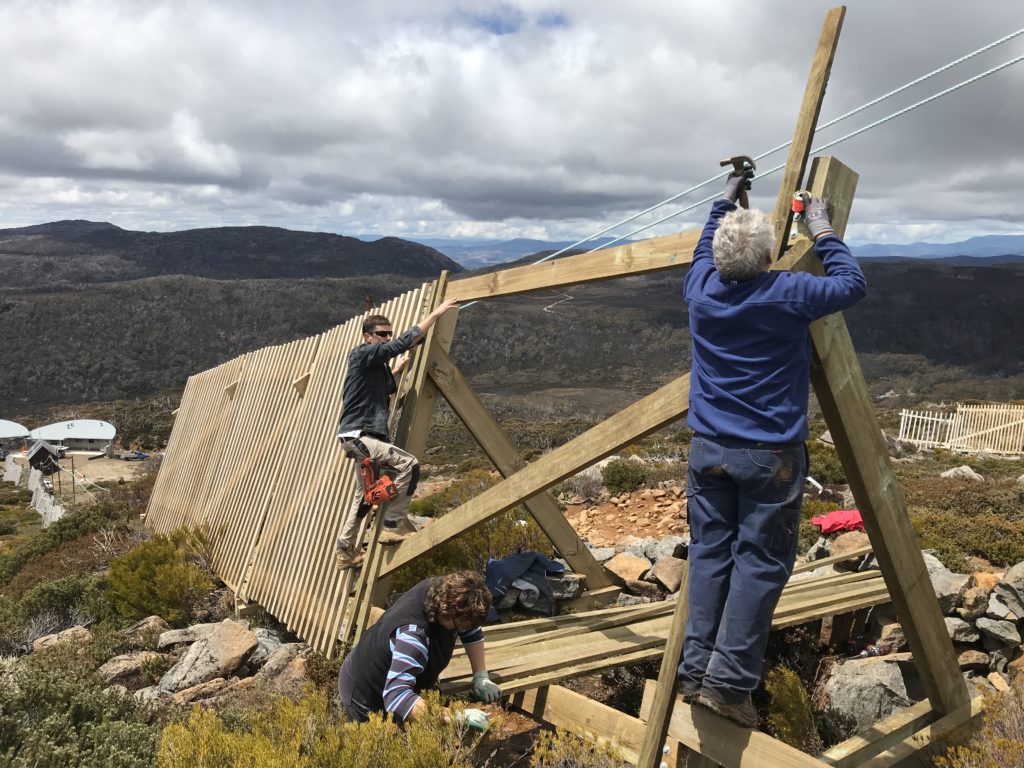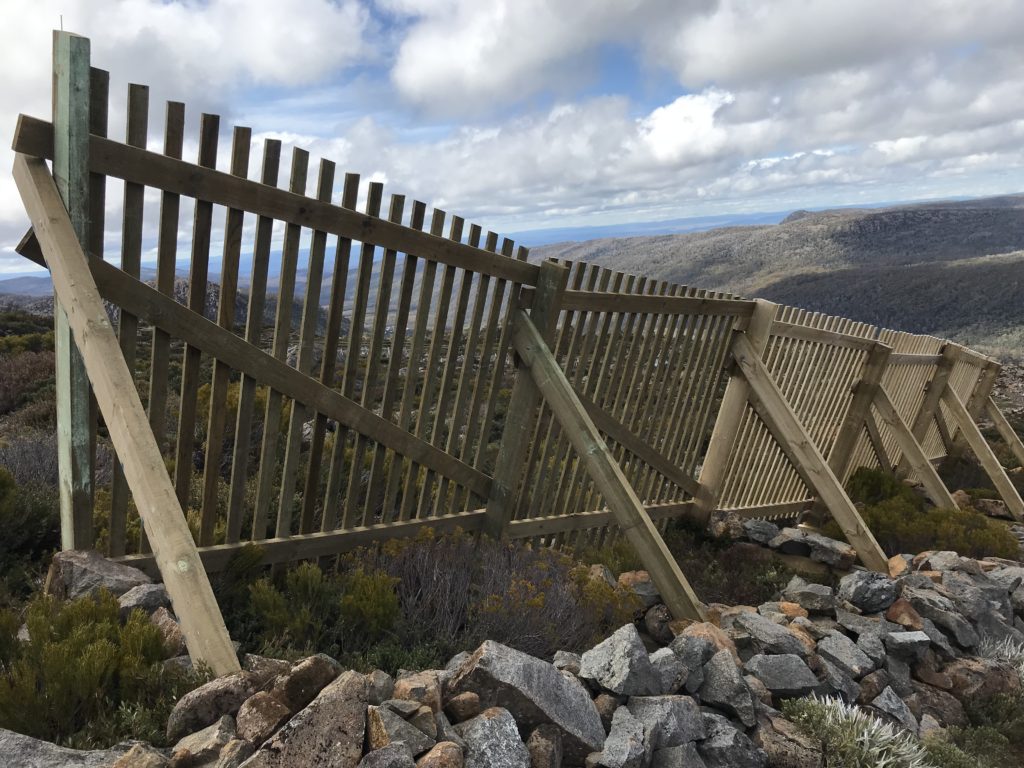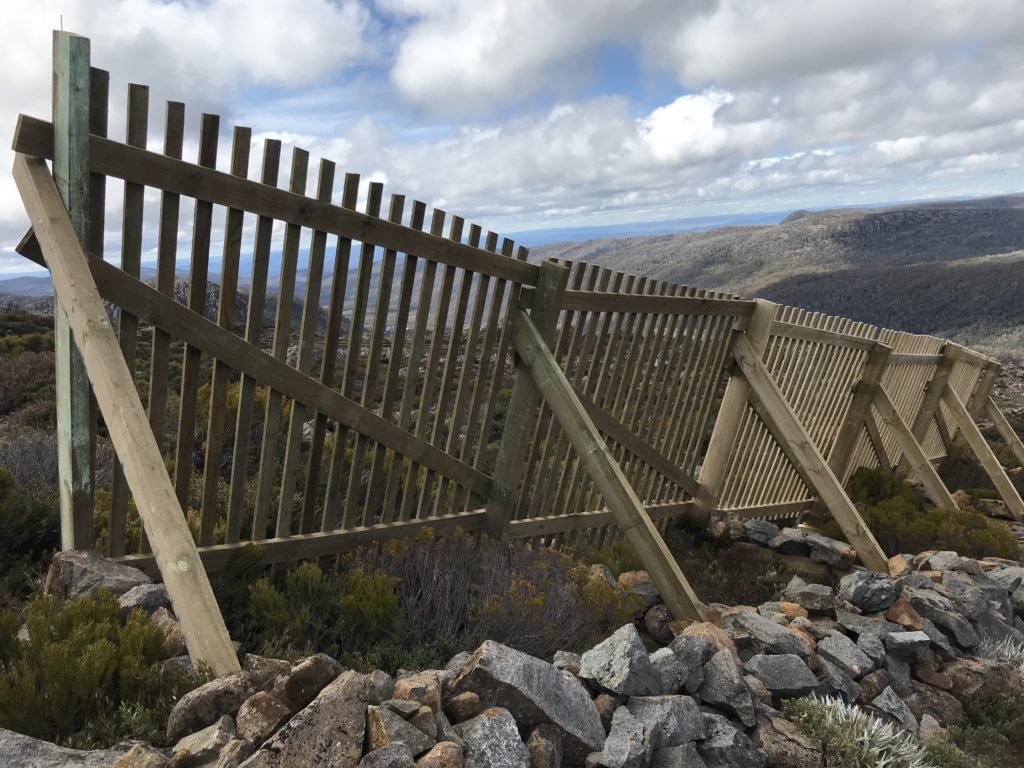 Paul Vince, Perry Cunningham and Anthony Vietz worked hard at tackling protruding rocks at the bottom of the Mawson run which had been partially removed last summer, whilst Ambrose Canning worked on tidying and clearing out the old belt issue Hut. Finally Liz Koolhof did a great job of cleaning the Ski Patrol Room and public shelter, plus removed the gravel off the concrete apron where it had been placed to reduce the risk of slipping on the ice last Winter.
Overall it was a very productive and enjoyable day in the mountain, and a good start on preparations for the next ski season.
The next STSA Working Bee is on Saturday 22nd and Sunday 23rd February 2020 – put it in your diary and come along and get involved at Mt Mawson Ski Field.