The Annual General Meeting of the Southern Tasmanian Ski Association was held last week, with a strong turnout of members from the ski clubs who operate the Mt Mawson Ski Field. There was a good deal of enthusiasm and positivity, despite the fact that Mt Mawson has now experienced two very difficult years with little snow for downhill skiing, as well as the challenges of the pandemic. This has impacted on STSA's finances, meaning that the summer work program this year will have to be limited to "labour not capital" items to conserve cash.

Nevertheless it was great to reflect on all that has been achieved on the ski field over the past two years, as summarised in the Presidents Report Nov 2021 , and the  Tow Convenors Maintenance Report 2020 – 2021
The election of office bearers went smoothly – with the new committee looking remarkably similar to the previous one: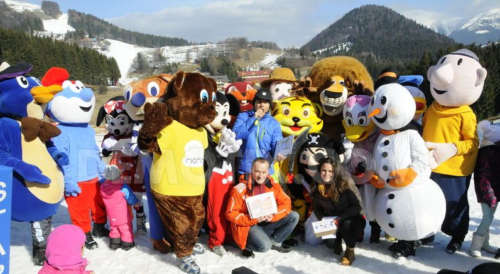 President:   Peter Davis
Vice President:  Ambrose Canning
Secretary: Annette Levis
Treasurer:  Antal Hanke
Ski Patrol Convenor:  Andrew Davey
Ski Patrol Secretary:  Liz Koolhof
ASPA Delegate;  Paul Vince
Tow Convenors:  Craig Larsson, George Brettingham-Moore, Matt Levis
MMSC Rep:  Rudy Kloser
The key action for the new committee at their first committee meeting  was to set the working bee dates for the coming summer – these are as follows:
22-23 January 2022
19-20 February 2022
19-20 March 2022
There is always plenty to do at Mt Mawson Ski Field, and it is a great way to get involved with a fun community activity. Extra volunteer helpers are always welcome – and who knows – perhaps this La Nina might actually bring us a better ski season in 2022!