After some excellent snow earlier this week conditions are looking good to get the 2019 ski season underway at Mt Mawson this weekend 20-21 July. The initial deep snow that caused a number of rescues in the Cradle Mt National Park was compressed and consolidated by some rain (very Tasmanian!) to form a good base, then topped up by a nice additional dusting overnight last night.
This morning's web cam picture looks fantastic – who is going to be first to carve some turns on this pristine Tasmanian ski field?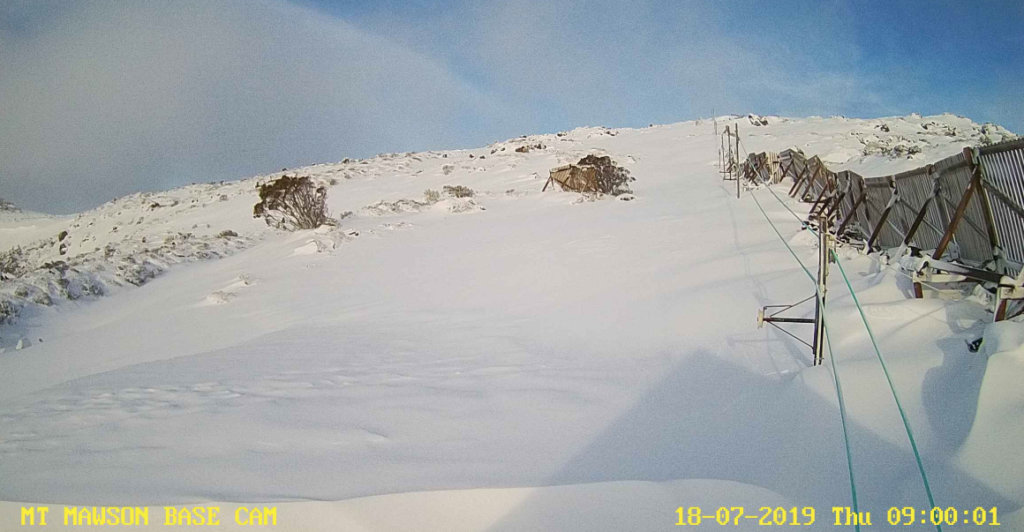 As always, the final decision that the ski field is safe to run rests with the Mt Mawson Ski Patrollers who will make an on-site safety inspection tomorrow. They consult with the Tow Manager to give the go-ahead to start the tows – but based on what we can see on the web-cam its looking positive. This weekend the tows will be operated by STSA volunteers from the Wellington Outdoor and Ski Club, led by Perry Cunningham.
ACCESS
The Mt Mawson Ski Field is located in the Mt Field National Park, so Park visitor entries apply. The Park entrance is about an hour's drive from Hobart, and then it is 16 km up the Lake Dobson Road to the carpark. This is a beautiful drive through the rainforest, but take care as it can be slippery with ice or snow on the upper sections. Notifications about the road status can be found on the Tasmania Police website, or by calling the Mt Field Visitors Centre on 6288 1149.
The Mt Mawson Ski Field is accessed by a walk up the jeep trail from the Lake Dobson carpark. It is a scenic 30-45 minute walk in the snow which gets you nicely warmed up for a day on the mountain. This year you will be rewarded by having a great spot to relax on arrival in the new Mt Mawson Day Shelter – opened by the Premier in March this year. The shelter features a beautiful sunny room with gas heating, three toilets and hand basins. There are also plenty of benches where you can sit and watch the skiing and boarding action.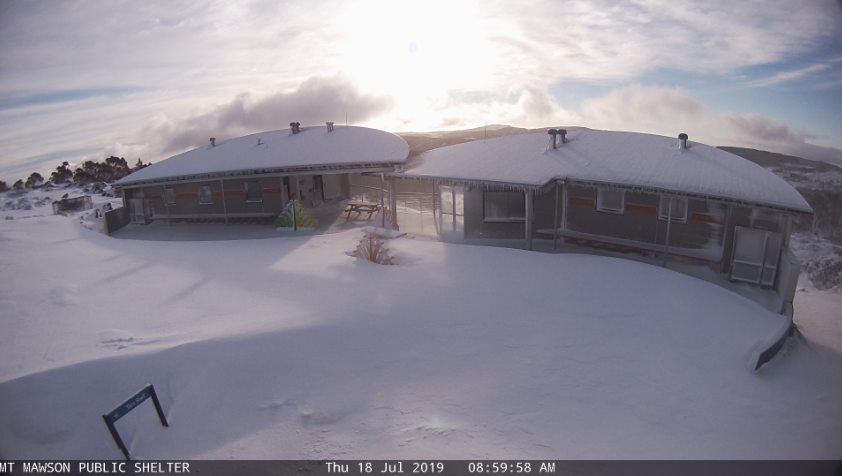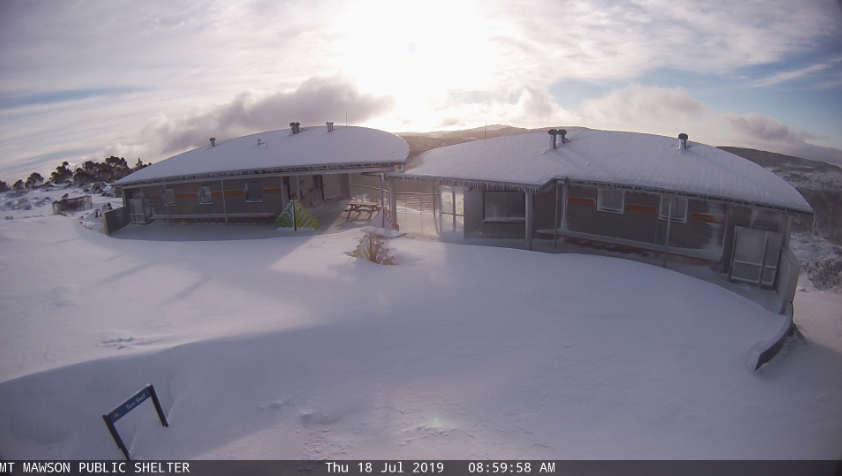 SKI TICKET PRICES
Due to increasing insurance premiums this year it has been necessary to apply a modest increase to the ski ticket prices, but the Mt Mawson Ski Tickets remain the cheapest ski tickets anywhere in Australia or New Zealand. A full day adult ticket is just $40, or $30 for a half day from 1:00 pm. A child full day ticket is just $20, and this year the STSA has introduced a discount family ticket of $100 for two adults and up to three children. Full details can be found on the Mt Mawson website at http://mtmawson.info/ticket-prices/
Please note that the Mt Mawson Ski Field is run by volunteers from the Southern Tasmanian Ski Association, and does not have credit card facilities. Tickets are CASH ONLY, so please remember to bring the old fashioned folding stuff in your wallet! When you collect your ski tow belt you will be asked to leave a drivers licence or similar as a deposit (or otherwise $20 cash).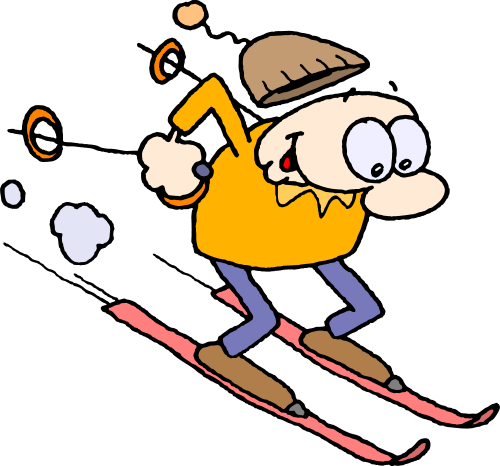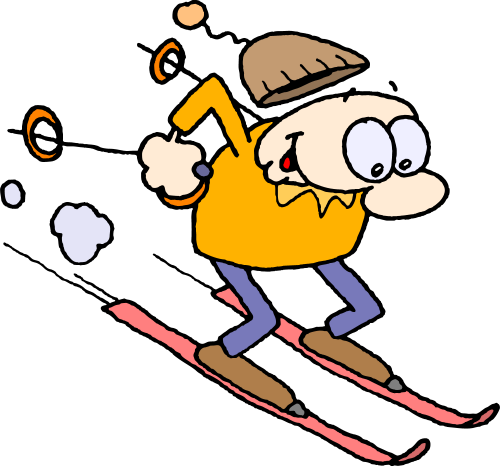 We hope to see you at Mt Mawson soon. Come up this weekend and enjoy great conditions to mark the opening of the 2019 Tasmanian Ski Season in southern Tasmania!