Keen winter enthusiasts across Southern Tasmania have been watching the images from the Mt Mawson webcam with excitement this week, as a good Southerly flow dumped over half a metre of snow on the Mt Mawson Ski Field. A new initiative this year has been the introduction of infrared capability to enable us to view the slopes after dark and watch the accumulation of snow overnight. A big thanks to STSA volunteer Ian Stewart who made a special trip to the mountain one evening last week to get this functionality working. The photograph shown below was taken on Sunday evening by the light of a very weak moon and shows how quickly the snow builds up in blizzard conditions.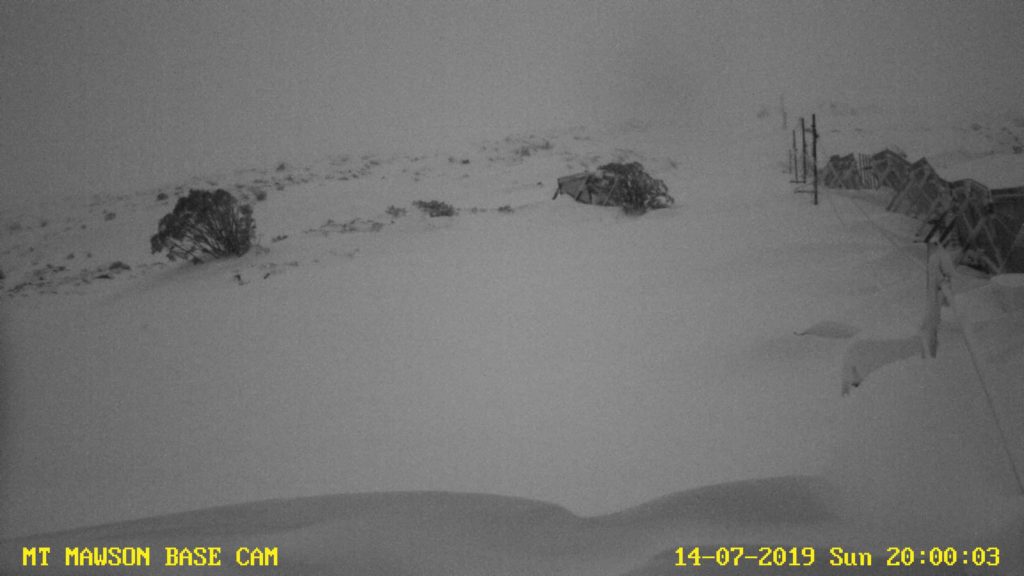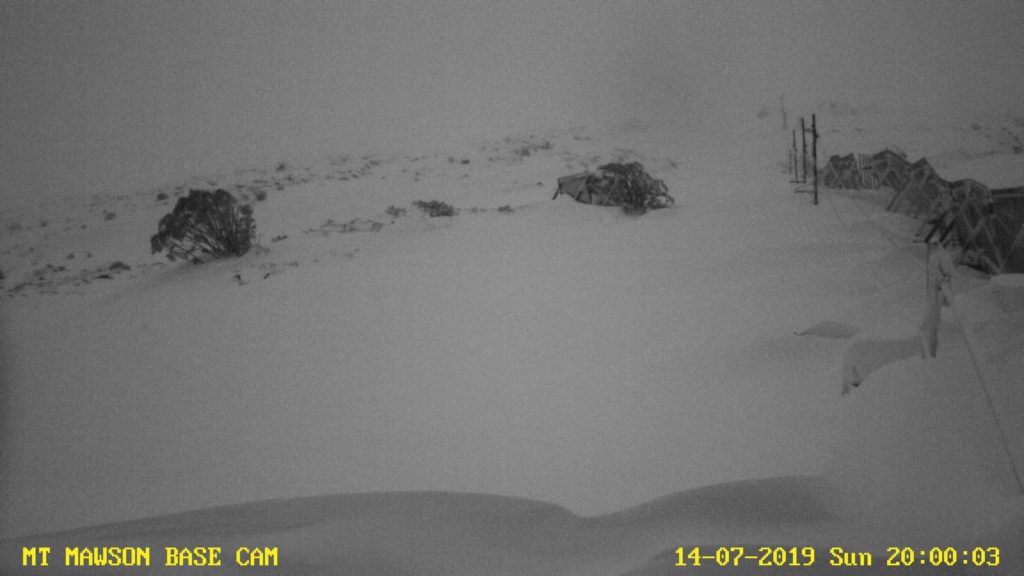 The infrared images have been very helpful, as we have experienced some technical difficulties with the remote defrost capability on the cameras. The cameras tend to get iced up in the extreme conditions – something which we will try to improve on next season.
The snow has taken a breather the past couple of days (and been replaced with that Tasmanian terror – drizzle!) but there is some more forecast for Wednesday, Thursday and Friday this week: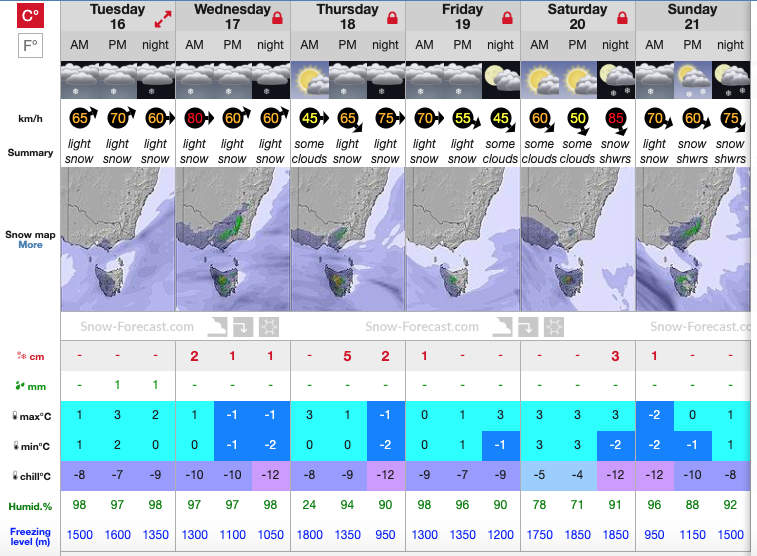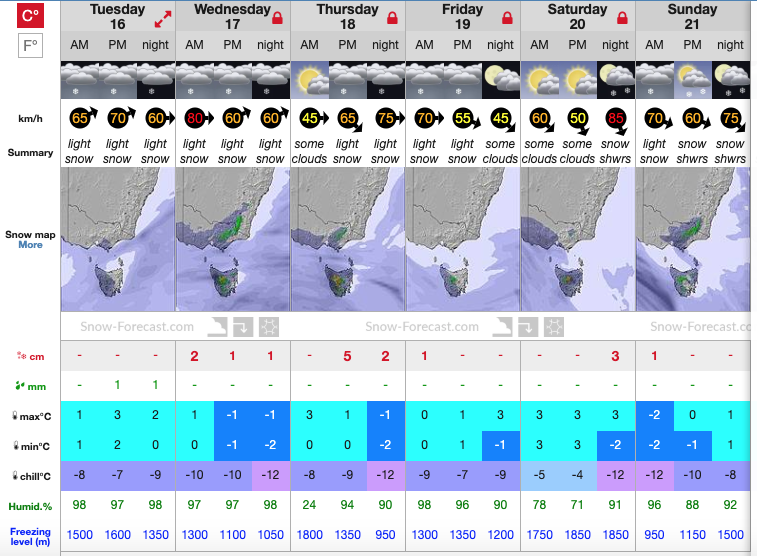 The STSA Committee will be meeting tomorrow evening to finalise details for opening the ski season. With the solid base of snow now on the mountain, and with some more fresh coming to top it up it is looking very positive for for skiing to get underway at Mt Mawson Ski Field this weekend. Get your gear ready!