Last night the Committee of the Southern Tasmanian Ski Association met to plan arrangements for forthcoming working bees at Mt Mawson Ski Field – there is plenty to be done in preparation for this Winter! At present the Mt Field National Park is still closed for overnight stays and so the plan is to run the main working bee for March this Saturday 16th March 2019. Tasks on the list include finishing the snow fence work from last working bee at three locations on the lower section of the Mawson run, completing stabilisation of Pole 1, removal of the old metal safe and some work on relocating some of the protruding rocks at the base of the Mawson run. All helpers are welcome, and if you are attending please be at the Lake Dobson carpark gate at 10 am.
Please note that as STSA still does not have access to the new First Aid Facility at the new Mt Mawson Day Shelter re-location of ski belts and interior fit out will have to be deferred to the April working bee (13-14th April)
A big thanks to Craig Larsson who has already made an additional trip to the mountain to deliver timber needed for the snow fence work.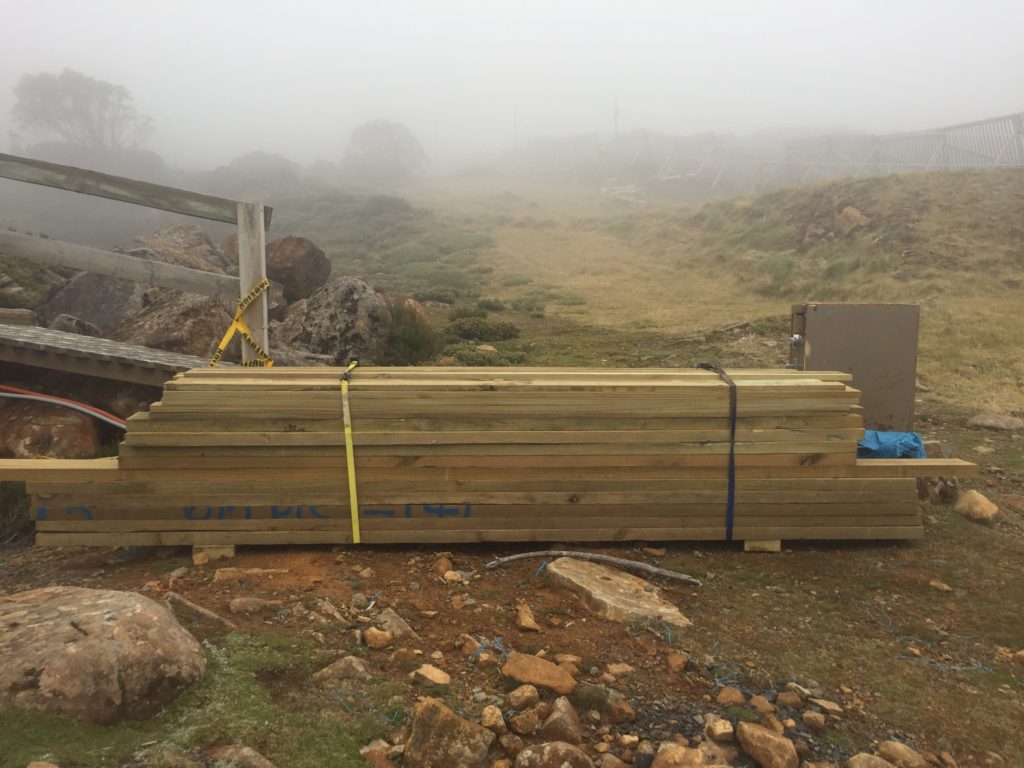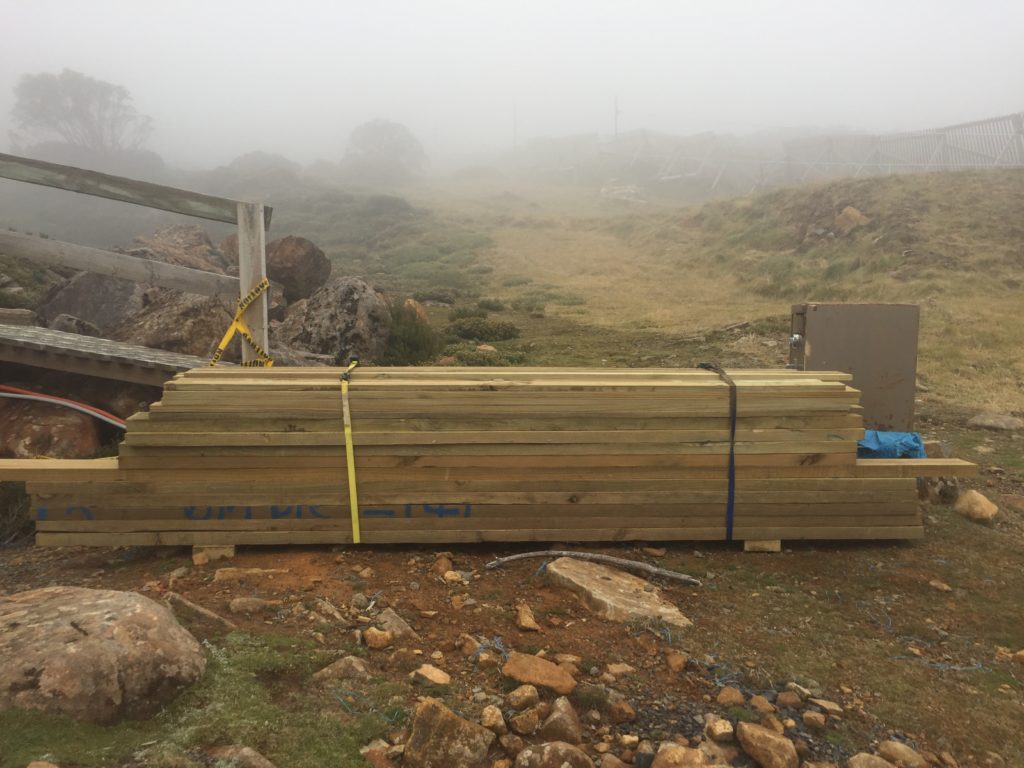 Once the planning work had been completed the STSA Committee and other attendees adjourned for some excellent pizzas, before tackling some rope splicing practice under the watchful eyes of Ambrose Canning and George Brettingham-Moore. It was an enjoyable evening, and good preparation for the six splices that will need to be completed to install the new Mawson rope at the April working bee.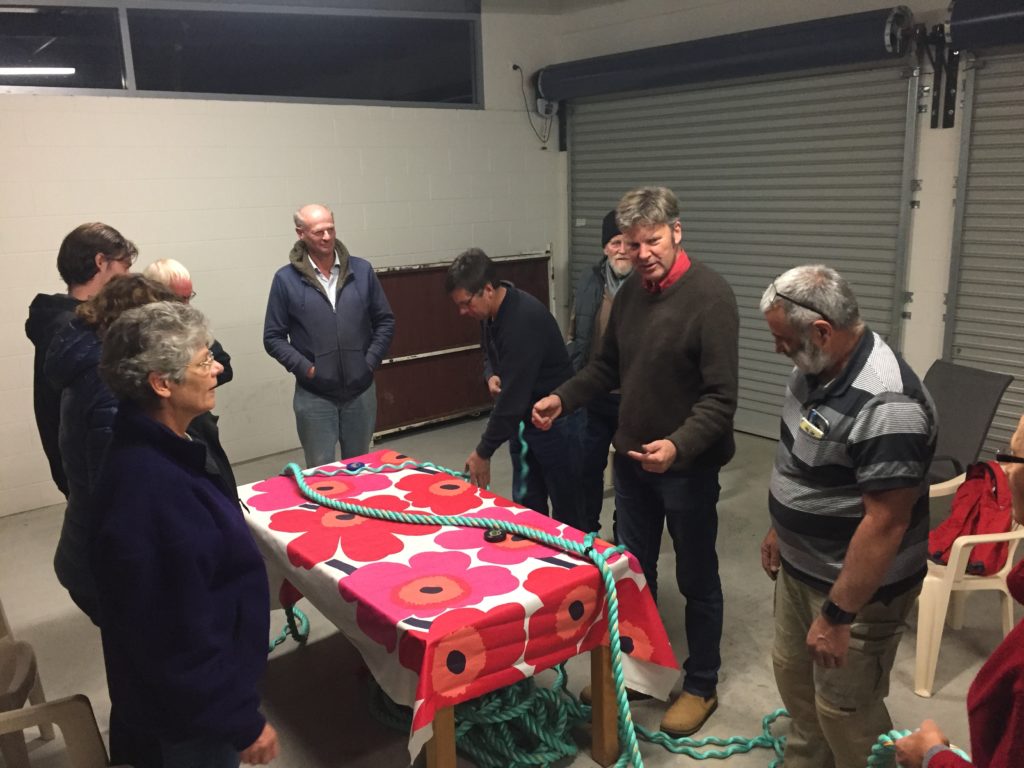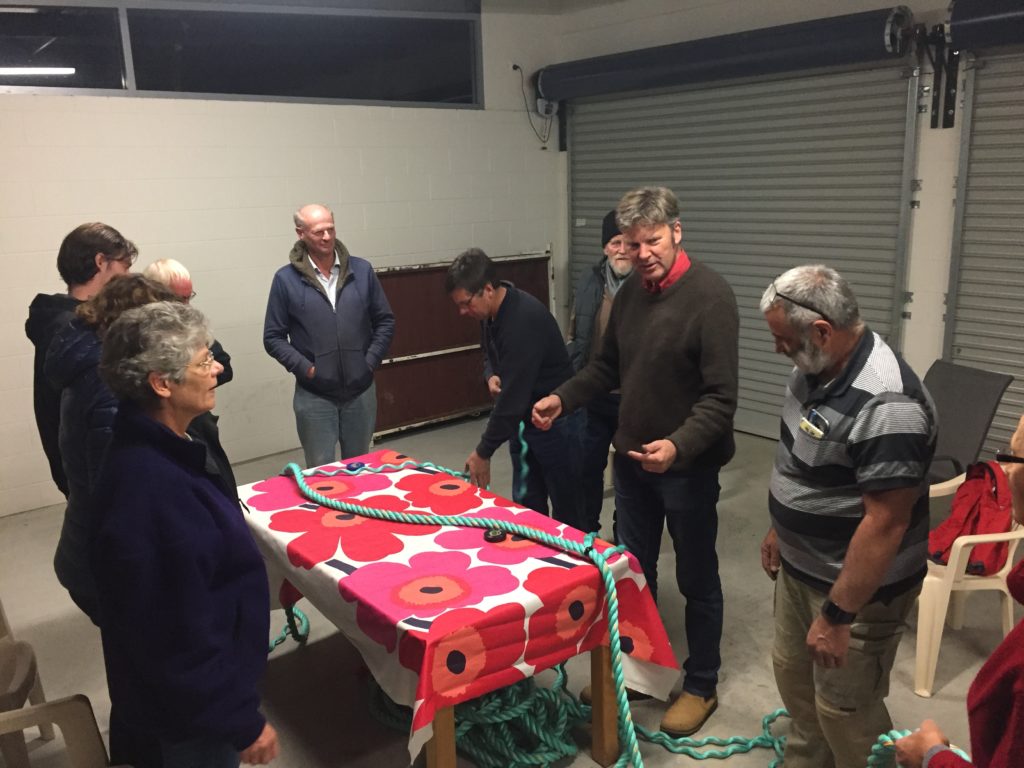 The production of long, smooth end-for-end splices in three strand class 1 rope is not an easy task, and we all learnt that the method used by STSA is not the same as that found on various internet sites. The rope splices at Mt Mawson have to be strong enough to support the weight of numerous skiers and boarders, whilst remaining smooth and neat so that they travel evenly over the pulleys. Splicing in the shelter of a brightly lit building is certainly a better way to learn than attempting the same task in a blizzard or cold conditions on the mountain, and it is planned to run further workshops in the future to ensure that these age-old skills are retained.