Another classic Mount Mawson weekend just past. Fresh dry snow fell Friday night and right through Saturday. A hardy bunch braved the Mawson tow in the full fury of the blizzard on Saturday.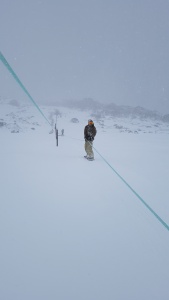 Mawson Ski Club members rugged up and did a great job keeping the tow rolling through Saturday despite some hiccups. Other hardy volunteers were busy beavering away behind the scenes upgrading and testing components for Uni Tow. There's such a high degree of dedication behind the scenes at Mt Mawson, they're all volunteers giving their free time and effort to keep things running… and there's a lot to keep running, so thanks guys!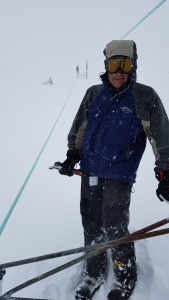 Many other sliders took advantage of the deep base, relative calm (out of the wind) and deep fresh snow to hit the lee slopes and tree runs all over Mt Mawson and the Rodway range. Heavy blizzards all day meant that the mornings tracks were filled in by the afternoon, all ready to enjoy again.
Sunday dawned clear with a blue sky and cold temps, and a good crowd enjoyed the progressively warming conditions on the ski tows. Elsewhere on the ranges, there was a lot of action taking place, just look at that cover!