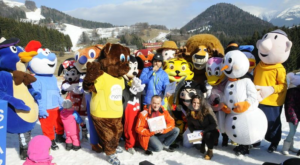 Last night the STSA held its Annual General Meeting for 2017 and began plans for activities in 2018. The Committee looks very similar to last year (!) with the following office bearers elected:
President:                                               Peter Davis  (Oldina Ski Club)
Vice President and Tow Convenor:  Ambrose Canning (Ski Club of Tasmania)
Treasurer and Public Officer:             Antal Hanke (Oldina Ski Club)
Secretary:                                              Annette Levis (Wellington Ski and Outdoor Club)
Mt Mawson Ski Patrol Convenor:      Andrew Davey (Hobart Walking Club)
Mt Mawson Ski Patrol Secretary:      Liz Koolhof (Hobart Walking Club)
We have settled on the following dates for working bees in the New Year:
Saturday 24th February – Sunday 25th February
Saturday 24th March – Sunday 25th March
Saturday 28th April – Sunday 29th April
Sunday 20th May – Tow Manager Training
Please put these dates in your diaries – as a volunteer organisation we are always looking for new people to become involved in maintaining and running the Mt Mawson Ski Field.
We have just had a very successful season, with the ski tows at Mt Mawson operating from August right through into October. It was a great season for showcasing snowsports in Tasmania, and there is still snow on the Rodway Range even after a series of 30 degree days! Attached are the reports on the 2017 season from the STSA President and  MMSP Convenor.
Next year is also looking good with the construction of the long-awaited replacement for Sitzmark. There is a great deal of enthusiasm for the project, and we are all looking forward to seeing the new building take shape. After a number of years of persevering with the sub-standard shipping containers visitors to the mountain will finally be able to shelter in a custom-designed public shelter, with a proper first aid room for Ski Patrol attached.  We hope to be able to bring you progress pictures from our webcam shortly.