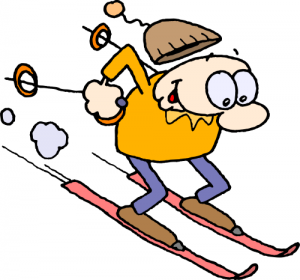 After a number of weekends where we have had reasonable snow cover at Mt Mawson,  but not quite enough to run the tows safely it looks like we will be finally able to get the skiing season underway in Southern Tasmania tomorrow, Sunday 13th August.
Volunteers from the Mt Mawson Ski Club and the Mt Mawson Ski Patrol have been able up to get up to the mountain this afternoon, where conditions were somewhat Antarctic. They report a good fall of about 30-40 cm of fresh wind-blown snow on top of the existing base, and with a much more pleasant weather forecast for tomorrow it should be a great day to kick the season off. Our volunteers will be working hard tomorrow morning to dig a tow path for the skiers, and get the pulleys set to the right heights. Shovellers always welcome! The plan is to get the Mawson Tow operational as soon as possible after 10:00 am tomorrow.
Tow ticket prices have been kept at the same level as last year ($30) and remember that we do not have credit card facilities (ie cash only). Also remember to bring your own lunch and something to drink, together with warm clothes – we hope this to be the last season where the public shelter is a shipping container!
Drive carefully on the Dobson Road and avoid getting too close to the edge – often the road side gutters fill with snow and disguise where the road edge is. It is recommended that chains be carried on all vehicles (and may need to be fitted on 2 WDs). Otherwise you could try out the new bus service to Lake Dobson from the Visitors Centre.
Come up to Mt Field National Park and enjoy the beautiful winter scenery and Southern Tasmania's only downhill ski field!