The summer season at Mt Mawson has kicked off in fine style with working bees and meetings held on the mountain to prepare the ski field for the 2021 season.
On the 13th of November Peter Davis and Peter Burnett headed up the mountain to undertake a review of the STSA's remote solar power system. We had been experiencing some occasions last winter where the batteries were getting low, and wanted to confirm that there were no issues with the system or whether further upgrades were required. It turns out that the culprit was background loads from the inverter itself plus the camera system, which over a week of low or zero solar input (such as when the solar panels are covered with snow) could deplete the batteries. A simple energy management system will be put in place to avoid this problem (with the easiest fix being remembering to turn the inverter off when leaving!)
Last weekend on 21st November the STSA held the first of its Summer working bees , with a focus being on completing the removal of old equipment and spares from the old belt issue hut. Craig Larsson, Karen Davis, Rob McLaren and other volunteers from the Alpine Club of Southern Tasmania soon had Craig's trailer full of surplus timber, with other equipment being transferred to the STSA's workshop and storage area under the new Mawson Day Shelter building. The exit from the Belt Issue Hut marks the end of an era for STSA, and frees that hut up for removal or whatever plans are determined by Parks.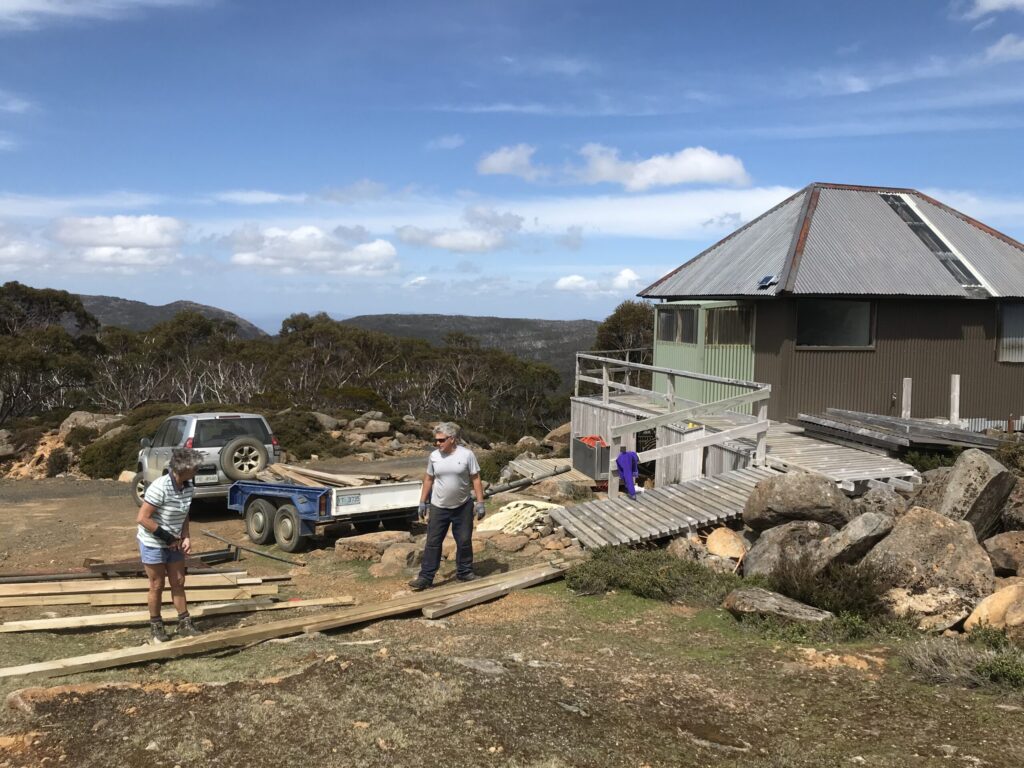 Paul Vince and Peter Davis spent the day working on clearing protruding rocks on the bottom of the Mawson run where slope grooming was undertaken a few years ago, ably supported by Annette Levis, Karen Davis, Liz Koolhof and Craig Larsson.
Following the working bee the STSA held its Annual General Meeting and Committee Meeting. After a year of Zoom meetings it was great to meet face to face on the mountain. The office bearers elected for 2020-21 are:
President: Peter Davis
Vice President: Ambrose Canning
Secretary: Annette Levis
Treasurer: Antal Hanke
Tow Convenors: Craig Larsson, Ambrose Canning and Matt Levis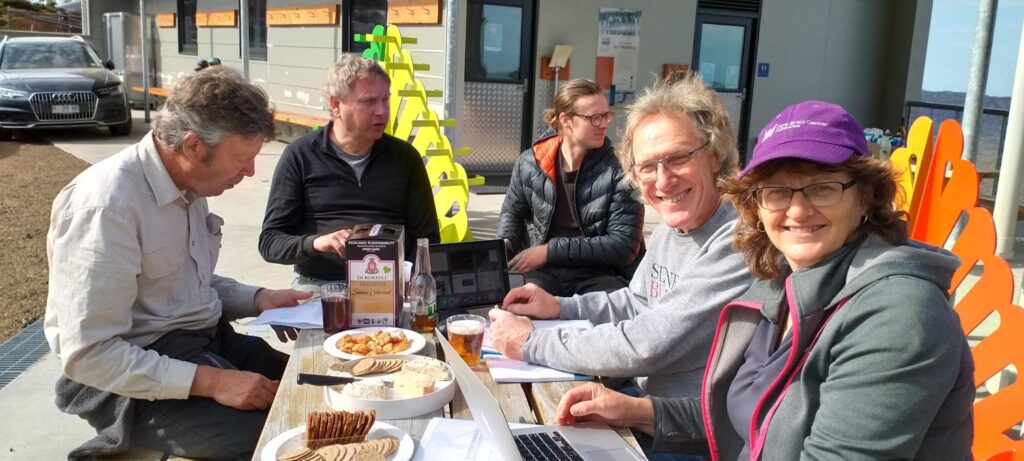 A first task for the new STSA Committee was to set the working bee dates for this Summer. Initially two working bees have been planned:
20-21 February 2021
20-21 March 2021
Those working bees will focus on minor snow fence repairs and generally readying the tows for the coming season. Hopefully 2021 will have a lot less pandemic, and a lot more snow!