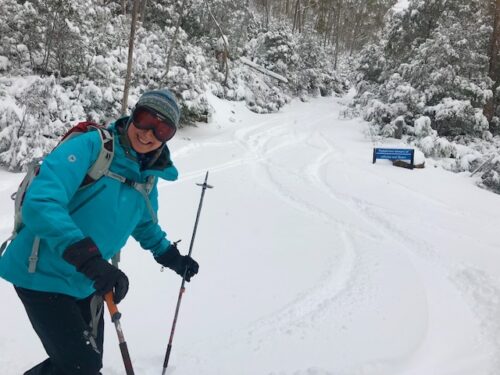 There have been quite a few skiers and boarders trying out the fresh snow up at Mt Mawson Ski Field today and enjoying a rare Spring ski. This has enabled the STSA volunteers on site to get a good look at the snow conditions, and they have made the call that there is just enough snow to have a go at running the ski tows tomorrow (Sunday 26th September 2021).
So the Mt Mawson Ski Season will be open tomorrow, with tows operating from 10:00 am!
Given the snow depth is marginal in some locations we recommend that only experienced skiers and boarders use the tow, and that everyone skis to the conditions.
Also given the marginal conditions, and the fact that the snow may well be skied out after a few hours, STSA will be selling tow tickets for tomorrow only at the discounted half day price of just $30.
So get your skis out of the cupboard, and come to Mt Mawson for a fun day out in the snow tomorrow. A rare chance for a ski before summer in the Tasmanian mountains.