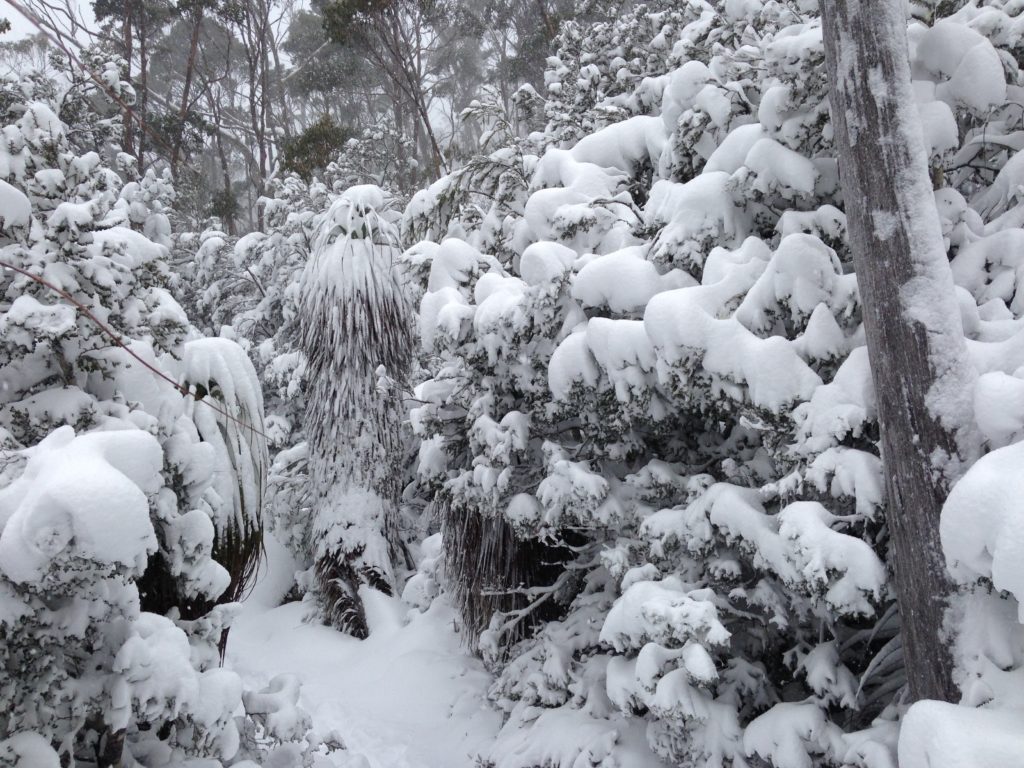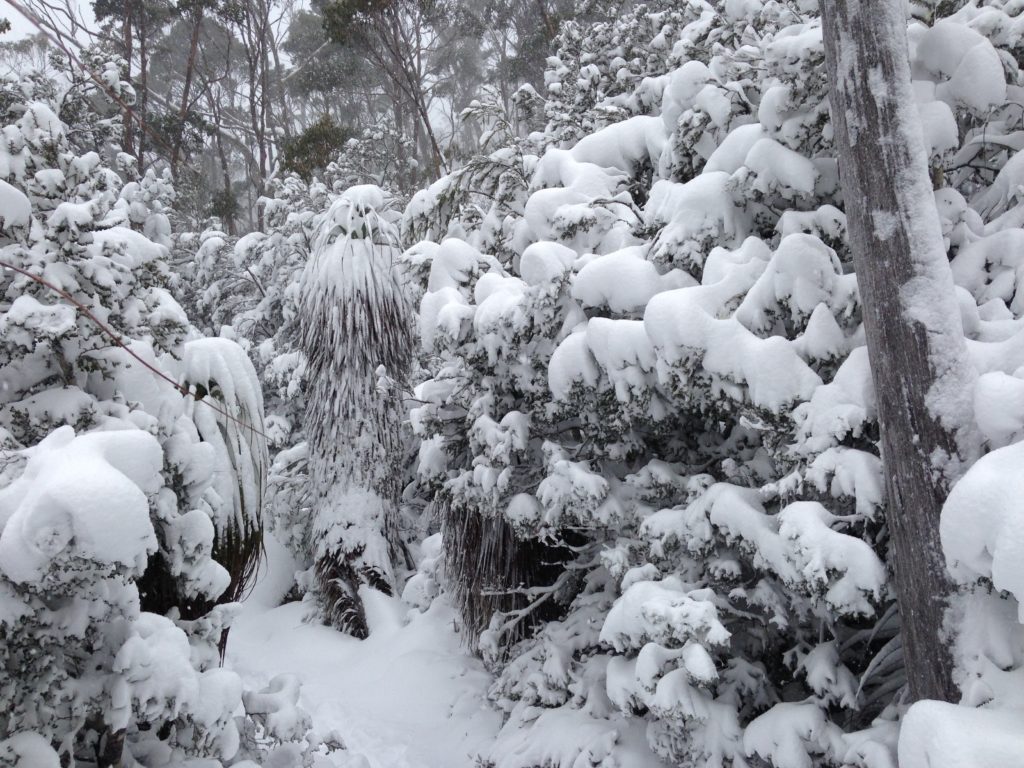 Patient skiers and snowboarders will be rewarded with snow forecast to fall to low levels in Southern Tasmania this weekend. After a good start to the season on 20 July there has only been limited snow to top up the good base, but that will all change this weekend with the Bureau forecasting snow to 500 metres on Saturday and Sunday. In fact some forecasters are predicting this to be the biggest winter snowfall for 2019.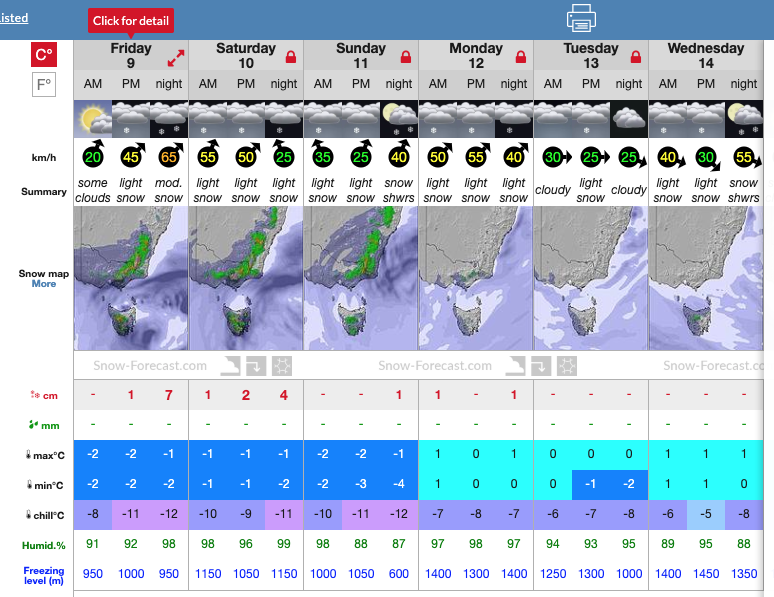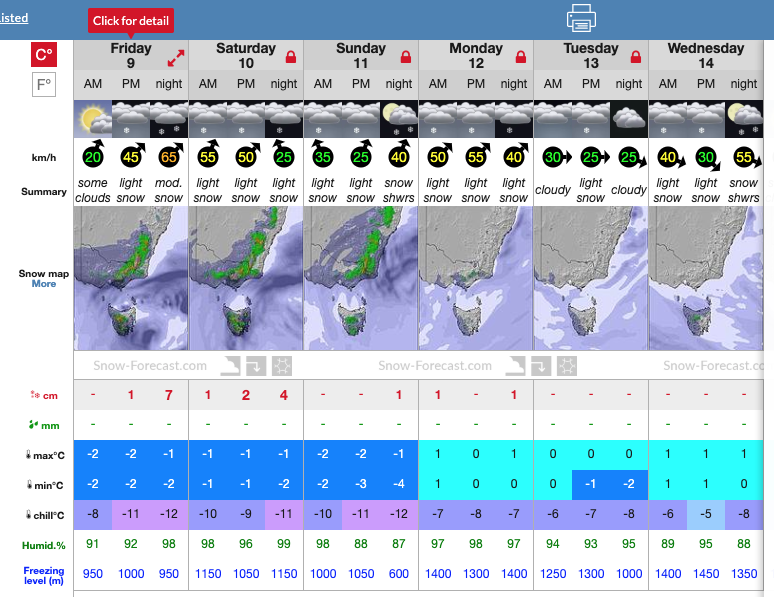 Volunteers from the Southern Tasmanian Ski Association's Oldina Ski Club will be heading up to Mt Mawson Ski Field this evening to prepare for the arrival of visitors coming to potentially try out some "Tassie Powder". The new public day shelter will once again show its value as a safe, warm refuge from the weather, but make sure you bring plenty of warm winter clothing as conditions are likely to be very cold and windy.
The Lake Dobson Road is likely to have snow on it, so drive carefully, and be prepared to fit snow chains to ensure a safe trip up the road. Road information can be found by calling 6288 1319.