Tonight is the third Wednesday of the month, and the traditional meeting time for the STSA Committee. The committee have decided, however, to postpone this meeting, so that the next committee meeting will be held at 8 pm on Wednesday 18th November, at the Hobart Baptist Hall in Elizabeth Street, North Hobart.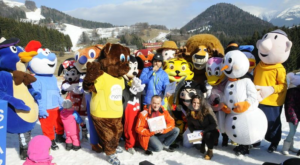 The November meeting will include the Annual General Meeting, at which we will be seeking some new volunteers for Committee positions (including the important role of Secretary, as our very efficient and long serving secretary George is off to spend a whole year in the snow (in Antarctica). So come along and get involved – we have an exciting year ahead.
A number of organisations have made submissions to the Parks and Wildlife Service regarding the need for a new public shelter at Mt Mawson, and there is a great expectation that the new facility may be constructed next year as part of celebrations to mark 100 years of the Mt Field National Park. The STSA submission may be found here. STSA Visitors Centre Response to PWS
At the November meeting we will also be programming the STSA volunteers' work program for the coming Summer. We have made excellent progress over the past couple of years with construction of new and replacement snow fences, installation of new ropes on Rodway and Mawson, and improved webcam technology. There is still plenty to do, but after a great 2015 season there is great enthusiasm for another big year to mark Mt Field National Park's 100th birthday.