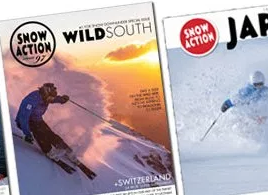 Snow Action (described as "Australia's #1 Ski Magazine") is planning to publish a feature on skiing in Tasmania for its April issue. The aim is to encourage visitors to come and check out Tassie in winter. If you have some great shots of skiing, boarding or touring at Mt Mawson Ski Field or out in the Mt Field National Park please send them in to bishwa@mtmawson.info and the best ones will be forwarded to the publishers of Snow Action for their consideration.
And of course good photos of winter at Mt Mawson Ski Field are always welcome for publication on this site!
Please get your photos in by 12th March.