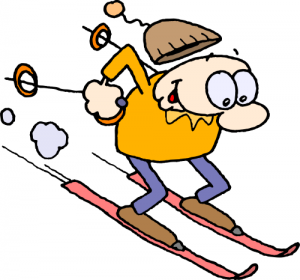 The patience of Tasmanian skiers and boarders will be rewarded this weekend, as the Southern Tasmanian Ski Association has announced that the ski tows will be running at Mt Mawson Ski Field on both Saturday and Sunday (18th and 19th August 2018). It has been a somewhat frustrating season so far, as whilst there have been regular snowfalls there has not been quite enough depth to allow safe skiing for the public. Whilst the cover is still only moderate, there is more snow forecast throughout the weekend, with cold conditions and snow falling to low levels. This should ensure good quality powder snow, but not good weather!
STSA volunteers from the Mount Mawson Ski Club will be operating the tows, and is it the first run for the season there will be quite a bit of work to do to set the pulleys at the correct heights and so on. Given the fact that snow base is quite new and variable in depth there may be hazards to be negotiated, so skiers and boarders are asked to exercise care and ski to the conditions. The weather forecast is for an icy blast from the South with up to 35 cm of fresh snow over the weekend so conditions will only be suitable for experienced, well equipped skiers and boarders.
The other good news is that the Government has facilitated the weekend's activities by allowing temporary access to the new Day Shelter being constructed at Mt Mawson, so whilst heating is not yet in place at least there is a safe dry place to shelter from the weather.
A reminder that  there is no food available at Mt Mawson so bring a packed lunch, and STSA has no credit card facilities on the mountain so you will need cash to rent a tow belt. Drive carefully, and we look forward to seeing you on the mountain.