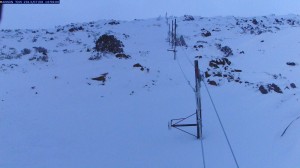 We had some good snow falls last weekend and the cold nights have done a great job of firming it up into a nice base.
We just need a little top up to get the season going – unfortunately it won't be before this weekend.
Fingers crossed for some more snow next week.