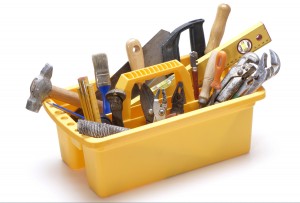 The Southern Tasmanian Ski Association has conducted a number of major working bees over this summer to ensure that the Mt Mawson Ski Field is in excellent condition for the arrival of snow this winter. The final scheduled working bee is scheduled for this Sunday 23rd April, but it has been decided to change the focus of this weekend's activity so that the normal general band of volunteers will not be required.
The STSA committee met last night, and have agreed to run a low-key working bee this Sunday to address some technical issues. Craig Larsson and Paul Vince will be heading up to install some new stop buttons, a new back up battery, a new counterweight for the Mawson tow, and possibly do some greasing of pulleys. We understand that Ian Stewart is also likely to be on hand to undertake fine tuning of the new Mawson camera system.
The next committee meeting has been scheduled for Wednesday 17th May. At that meeting it is planned to organise one final working bee to test run the tows prior to Winter, and to also conduct refresher training for tow operators. Details will be published on the www.mtmawson.info website.